Hi friends! I am so enjoying my day off today- I have done absolutely NOTHING up to this point. :) So I figured I should get moving and do something since it's almost 4:00! Hee hee! Sometimes, it's just nice to chill and be a lazy bum though, don't you agree?
Okay, let's get down to business. After being
nominated for the Liebster
, it's my turn to nominate others! To nominate someone for the Liebster, they must have less than 200 followers. Narrowing it down to 11 was tricky, because I have been following quite a few REALLY good NEW bloggers!! But, here are my nominees. I encourage you to check them out and become followers, too!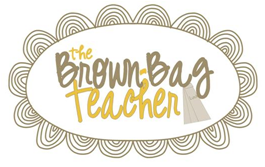 The rules are: link back to the blog that nominated you, answer the 11 questions the nominator created, and nominate 11 more bloggy friends with less than 200 followers (and create 11 questions for them to answer)!
1. How long have you been blogging?
2. Why did you start blogging?
3. What is your favorite item in the classroom that you can't live without?
4. What is your current ringtone?
5. What blogs do you love right now?
6. What is your favorite linky party (if you participate)?
7. How would you describe your teaching style?
8. What is your ideal meal to eat on a cold day?
9. What is your favorite thing one of your students has given you?
10. Who is your favorite celebrity?
11. If you were invisible, where would you go? :)
I tried to think of some fun getting-to-know-you questions, aside from the obvious "musts." They should be fun to read! :)
Now on to Manic Monday's Freebie! If you're like me, you are always trying to review past skills with math games to keep it fun for the kiddos. The game that I am offering as a freebie is a game that is included in my
Common Core Aligned 4th Grade Division Unit
on sale in
my TPT store
. I hope you'll enjoy it! It's a game of strategy, helps them think about multiples and factors of numbers, and you can easily differentiate it for your different leveled kiddos. The best part is, all they need is this gameboard! No dice, no spinners! The idea is to give them a number to start with that is NOT prime (so that it's possible that they could pick a divisor without a remainder the first round)- the kiddos must come up with a divisor that WILL leave them a remainder because that becomes their point value. Here is the directions page, and it includes an example for your more visual learners.
Click on the directions above or the gameboard below to get your free download! I hope your kids will enjoy playing as much as mine do! They actually ask me to play this game. :)
I suppose I should get something else done today besides a blog... how has your President's Day been? Lazy like me, or productive? Or were you one of my bloggy friends I noticed that still had to work today? (Yuck!)

PS Check out this AWESOME 100 Followers Giveaway!!!